Yes, it's been sort of awhile, but now I have completed it!
Let's get to the pictures asap!
A big mess!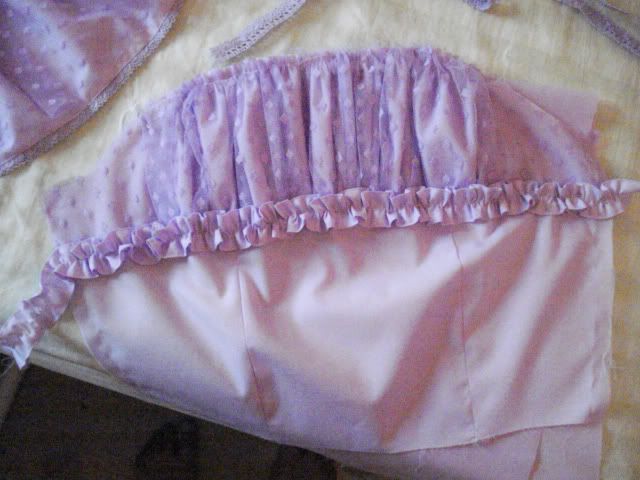 Placing the ruffle on the front bodice.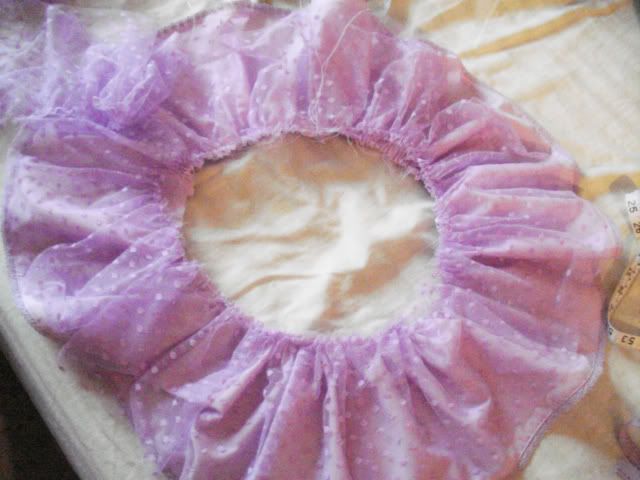 Ruffle tier of DOOM. I struggled with these a bit which halted my progress for awhile due to sheer frustration. See, what I should have done was ruffle the tulle overlay and the cotton rulle all in one as a joined piece, but I didn't think of doing it that way until after the fact. Doing it the way I did led to the tulle part being short on the center tier. I had to fit it by unpicking the lace trim and shortening the cotton part of the ruffle and re-stitch and topstitch it on, which was very annoying. Well, now I know for future. You learn from your mistakes! I love overlays though, so expect to see me use them a lot more!
Now, for the finished dress...
Front
Side
Back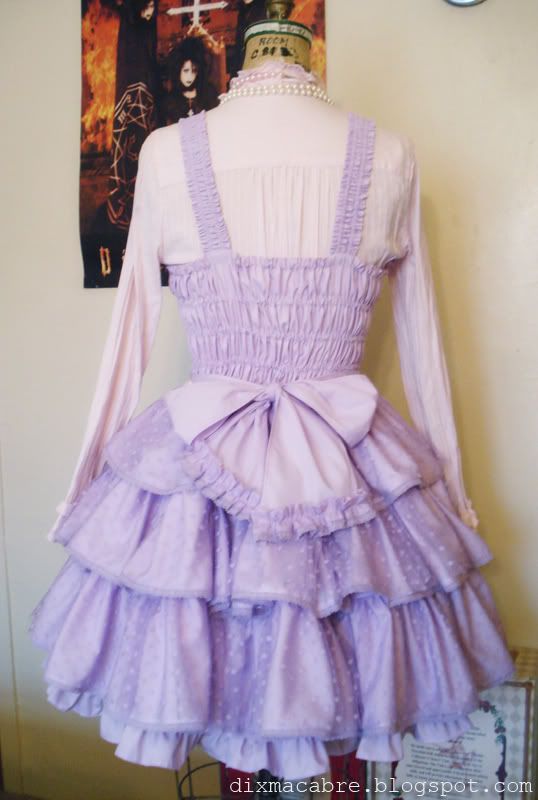 My first time doing full back shirring by the way.
And an excessive amount of detail shots!
I love how the bodice came out~
This dot tulle was pricey, $9 a yard and I needed about 5 yards. Crazy!
Yes I really do love this bodice, haha!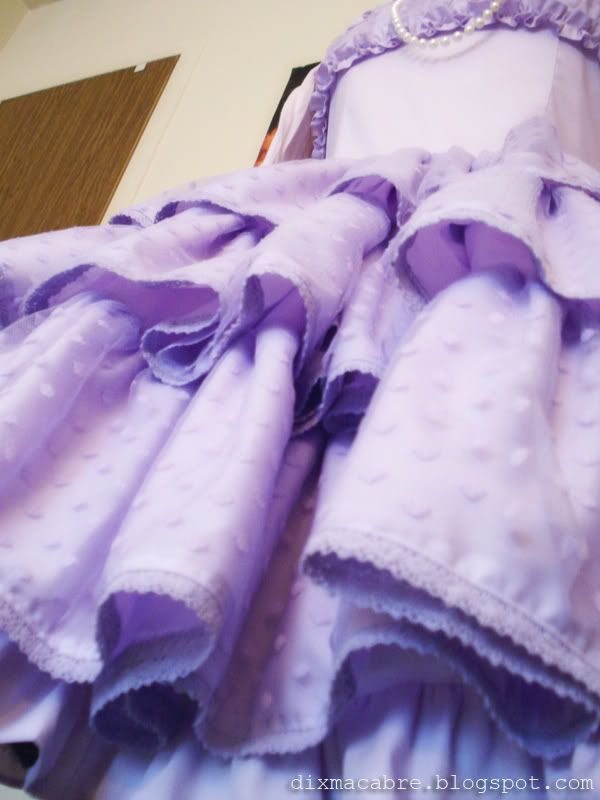 Ruffles - the death of me. Mind you I ruffled them all BY HAND. Every single ruffle on this dress. I've yet to figure out the soft gather function on my new serger, though I don't think it'll give the look I want... I think I should invest in a ruffling foot soon
.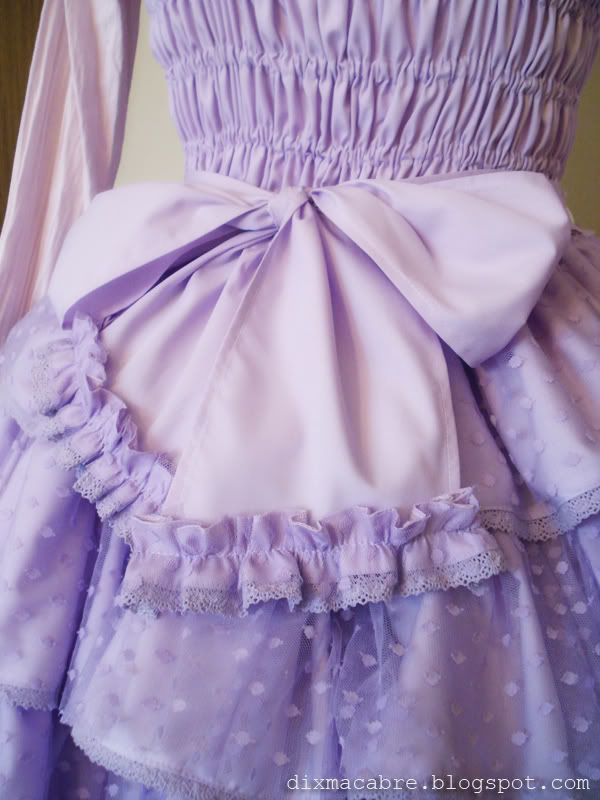 My first time doing waist ties. They came out so nice!
I initially had the edges of the waist ties left plain, but after looking a some detail shots of Angelic Pretty dresses, I was inspired to put a little ruffle edging on them. It's a nice touch.
I finally figured out how to make buttonholes with my sewing machine! It's tricky, since I have to do it manually with a single needle, but maybe I can figure out a simpler way soon. Also, the pearl heart buttons, cute!
I'm very happy with how it came out, and I know Lexie is going to love it too.
Next week I'm going to start on my personal project, the Virgin Mary JSK. I'd hoped to have started it sooner, as I start back classes in 2 weeks, but things just didn't go as planned. I'll try and find the time for sewing when I can when classes begin again, I do hope at least. I have so many ideas for things I want to sew but never enough time to do it. Sad reality, haha.
I'll be starting my 3rd year at Fashion Institute of Technology, for my Bachelors in Fashion Design now. I'm excited! This is the Knitwear semester. Now and again I'll try and post school projects here too :)
Thank you for reading, and I hope I'll have one more completion for you all to see very soon.