F
inally! After 3 months, I finally finished this skirt. I mean, it was more or less complete for 2 months now, but I just hadn't sewed the hem ruffle on. I finally just did it this morning xD School has been keeping me really busy, and whenever I got a break, I just lazed around since I was so tired and wasn't in the mood to sew!

Anyway, it's all done now :) And I'm so happy with it!



Front



It has black velvet ribbon ties in the front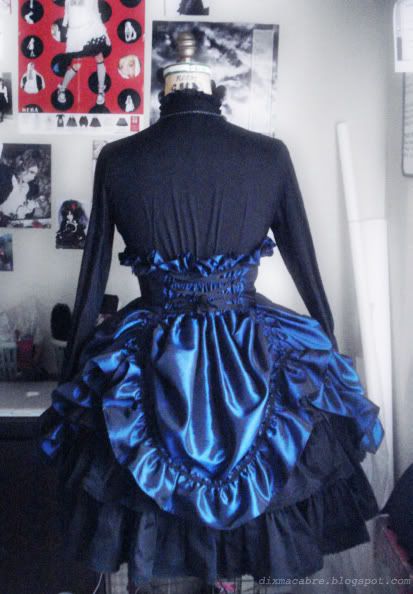 and grosgrain ribbons in the back.
Both the front and back are shirred for extra comfort!




It looks so pretty from the side with the ties pulled up! They can be adjusted - pulled up all the way, left untied, or something in between.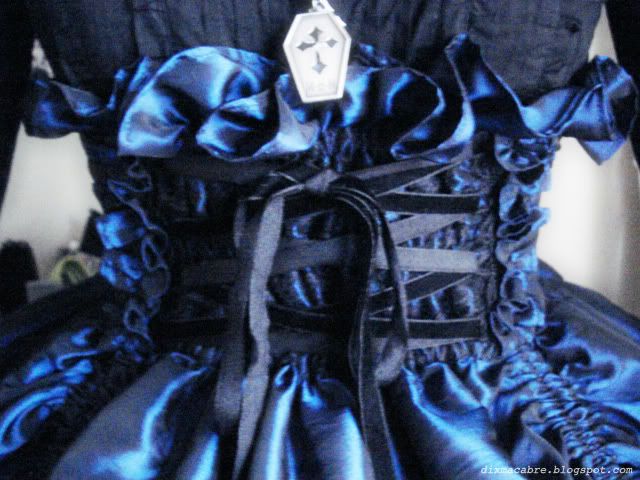 There is also a black lace overlay on the front panel, which makes it look really pretty without the corset ties too. It was a last minute decision which I'm so glad I made. I also ended up not doing the boning since the shirring was there.




I used looped lace for the ties at the front, and just made ribbon loops for the ties at the back, also no lace overlay in the back, just plain.


The underskirt! Which is completely separate, and can be worn on its own like this...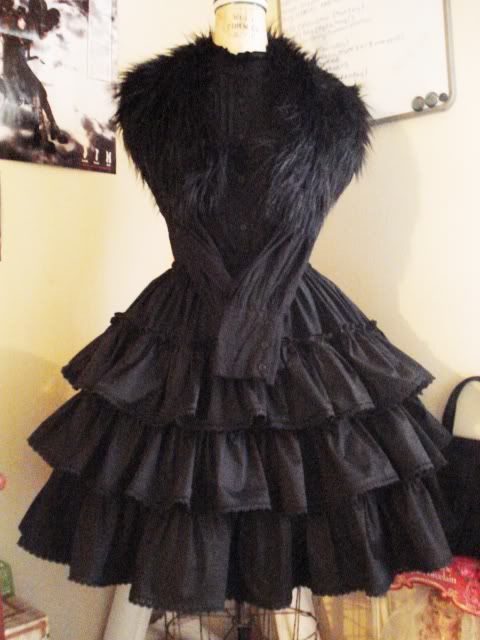 So yea, as I keep saying, I just love how this came out. To finish off the ensemble, I want to sew a black cropped bolero, which should be my next quick project if time allows. I also want to make a black or blue bonnet to go with this too, but we'll see how that goes :)

And my next big project I have planned for myself is an Emerald Green Velveteen Onepiece dress with a matching bonnet! I want to try and finish it before Christmas, but either way, I'm just going to make it nonetheless. More about that later :D